Learning how to take good quality photos so you can apply to shows and exhibits is as important as knowing what materials are best for your type of artwork.  Dealing with critique, knowing what is truly necessary for a website and solving issues regarding transporting your art are all essential parts of the art business.  The Rickie Report is pleased to share these workshops being offered by the Cultural Council of Palm Beach County.
Cultural Council Artist Meetings
These meetings are free to Artist Members of the Cultural Council; a small charge will be requested from non-members.
UPCOMING ARTIST MEETING TOPICS:
February 2: Photographing your work with David Willison
March 2: Art criticism with Hap Erstein
April 6: A gallery owner's perspective with a local gallerist
May 4: Transporting your art with Nichole Hickey
June 1: Creating your own website with TBA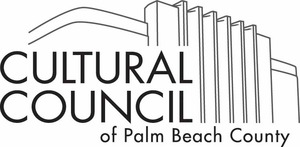 For coverage of your events, to place an advertisement, or speak to Rickie about appearing in The Rickie Report, contact The Rickie Report at:
Rickie Leiter, Publisher
The Rickie Report
P.O.Box 33423
Palm Beach Gardens, FL 33420
561-537-0291